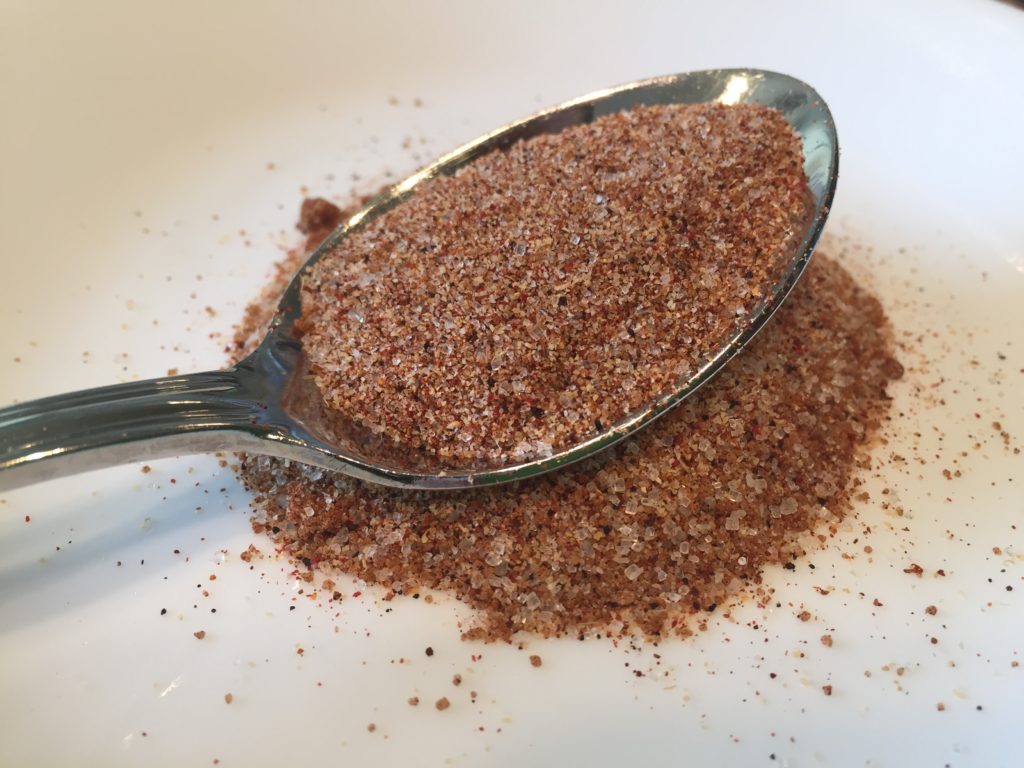 One of my favorite sites to read is AmazingRibs.com. Yes, you are on my blog and I'm telling you about a different site. I might even have some similar content but I'll have variations and original stuff as well.
Why am I telling you this? Well, because I want to give credit where credit is due. My go to rub originates from that website, Meathead's Memphis Dust. As is, it is a terrific rub. I recommend trying it out exactly how he has it listed on his site. Everyone has different tastes though and so I've tweaked it a little based on what I liked.
I'm also bringing this up though because I'll probably mention using this rub over and over again in different posts. So, you'll want to get familiar with it and come up with how you like the rub best.
Here is my take:
Ingredients
3/4 cup firmly packed dark brown sugar
3/4 cup white sugar
1/3 cup garlic powder
1/4 cup chili powder
1/4 cup smoked paprika
1/4 cup sea salt
1/4 cup tablespoons onion powder
2 tablespoons ground ginger powder