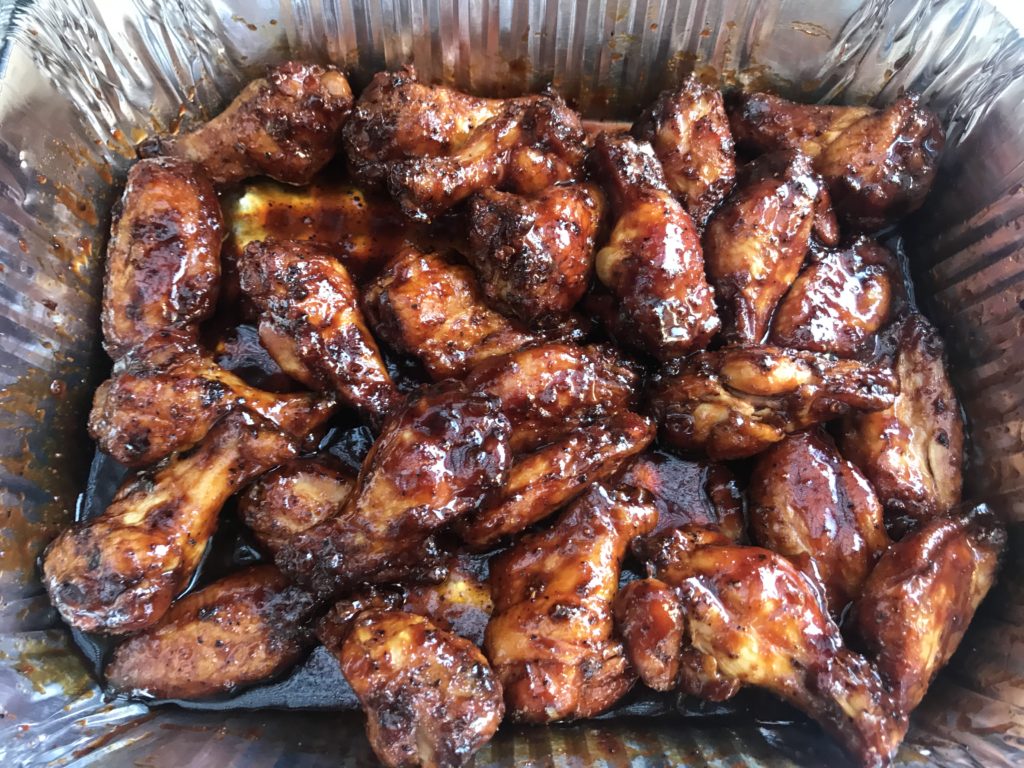 The hardest thing about smoked chicken wings is getting the skin just right. It is really easy for it to tend up either rubbery or over cooked. After many attempts I got a method dial in just right that works for me. It gives the skin a nice crisp bite through.
Put wings on a wire rack and pat both sides of them dry with paper towels (I used 8 half size paper towels)
Put them uncovered and into the fridge overnight (12+ hours)
Put wings in zip loc bags (I did about 20 wings per 1 gallon bag)
Add 3 tbsp mayo per bag and mix around until evenly coated
Add a dry rub to each bag
In this case I used (per bag):

1 tbsp coarse black pepper
1 tbsp garlic powder
1/2 tbsp sea salt
1/2 tbsp smoked paprika

Again, shake bag around to get the wings evenly coated
Put in smoker at 225° for 2 hours
Up temp to 350° for 25 minutes
Toss wings in sauce of choice
Put back in smoker for 10-15 minutes

Sauce should thicken a little and stick to wings

Eat!