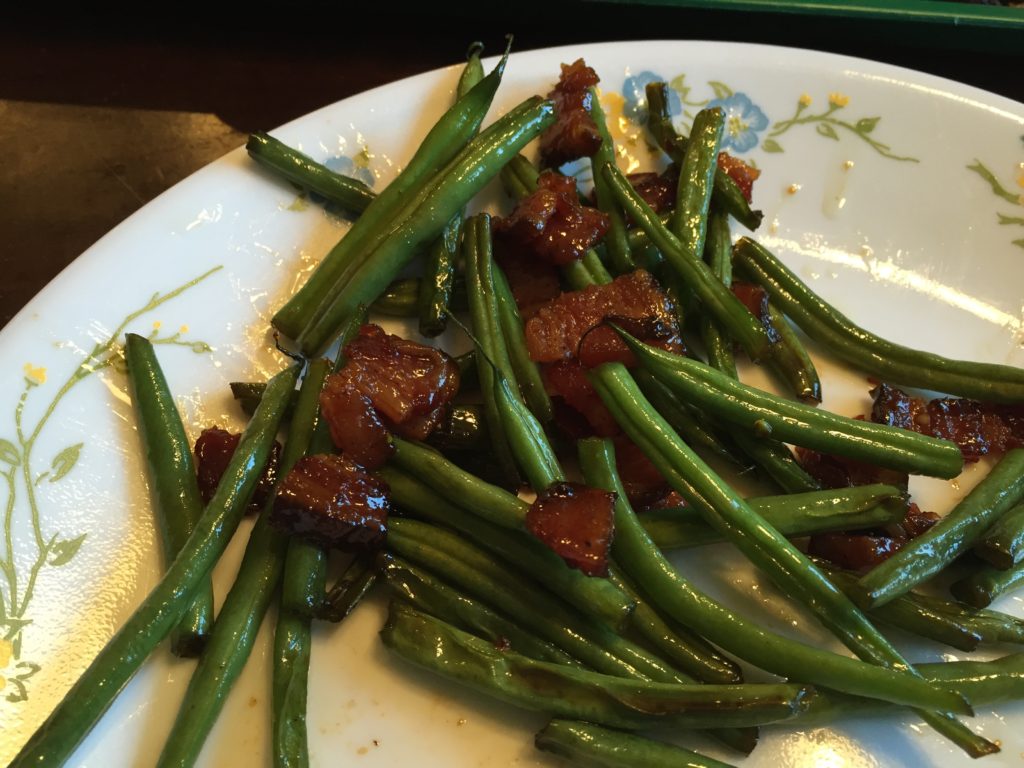 Bacon makes everything better right? These maple bacon green beans are no exception. This is one of those recipe's that you can't really call a recipe because I don't have an exact amount of ingredients to use. Everyone likes different levels of sweetness and saltiness. I also haven't measured exactly how much of each ingredient being used.
So, what is in this dish?
Green Beans (about one 12 oz package)
Bacon (3-8 slices)
Maple Syrup (2-4 tbsp)
Brown Sugar (1-2 tbsp)
Salt (to taste)
Start out by cutting your bacon into pieces and frying it in a pan. Once it is close to being cooked add in your package of green beans.
Let the green beans cook for about 3-4 minutes and then add in your maple syrup and brown sugar. Turn the heat up to medium-high and continue to cook. Be sure to stir the green beans often to keep from burning.
Once the green beans are done to your liking, take off the heat, toss with a little salt and then eat.