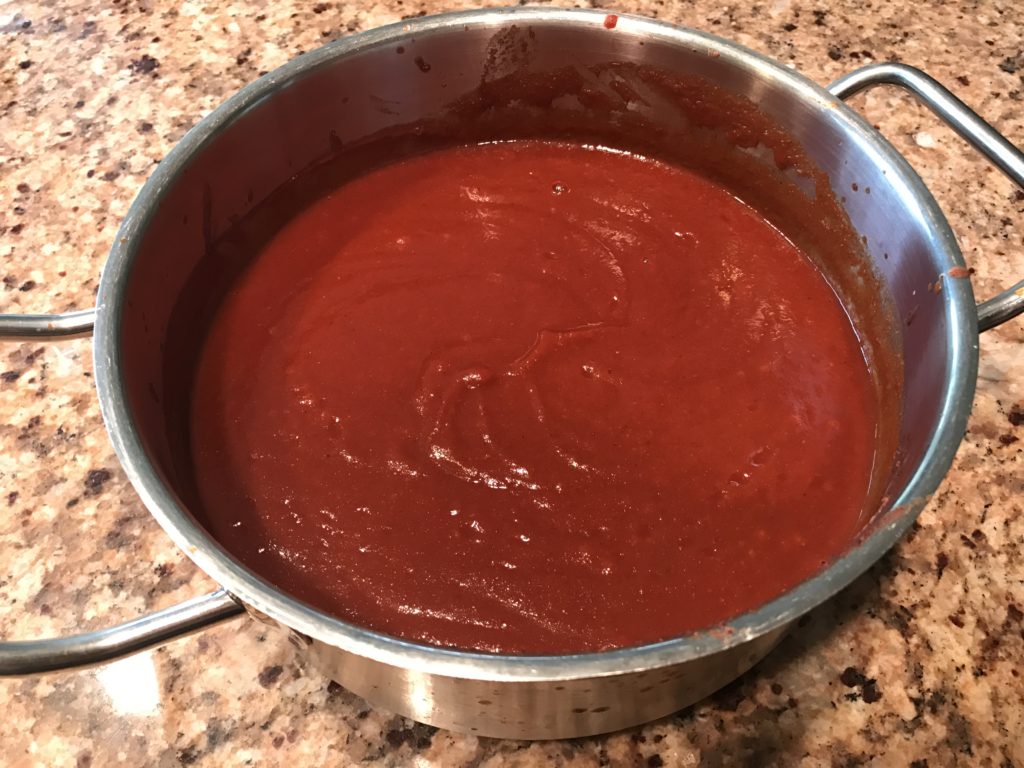 For the last 4 or 5 years I've generally followed a Paleo diet with an occasional detour here and there (I gotta have a real cheeseburger every once in a while). I haven't really looked into Whole30 before but I have some friends who decided to do a Whole30 diet. They are going to be at a Super Bowl party tomorrow and I'm smoking some pork butts for the party. I created a rub that is Whole 30 compliant which was sadly missing sugar but still tasted pretty good. I needed a sauce to go with it though. I knew Whole 30 was more restrictive but didn't realize how much so until starting on this Whole30 BBQ Sauce.
I read a number of blog posts and took some notes and then I set out to create a sauce. I had to taste as I went. Writing down every little bit of ingredients that I added. It turned out not to be very many different ingredients but I was adding things 1 tsp or 1 tbsp at a time so it took a while. This ended up making a pretty large batch.
In the end though, it turned out pretty good. Give it a try and let me know what you think. Have any ideas for variations or changes? Hit me up in the comments!
Ingredients
8 pitted dates
1/3 cup tomato paste
1 cup pineapple juice (make sure it is 100% pineapple – read the label)
1 tbsp onion powder
1 tbsp smoked paprika
1 tbsp chile powder
1/2 tbsp garlic powder
2 tsp sea salt
1 tsp ginger
1/3 cup apple cider vinegar
2 tsp liquid smoke
TLDR
Mix all ingredients EXCEPT the liquid smoke in a sauce pan and simmer over low for 5 minutes. Yes, even the dates
After 5 minutes of simmering, transfer to a blender and blend until smooth
Pour back into sauce pan and added liquid smoke
Rinse blender with water and pour into sauce pan (don't want to leave any of that sauce behind!)

This amounted to about 1 cup of water total.

Simmer for around 15 minutes. It is done when you have your desired thickness.