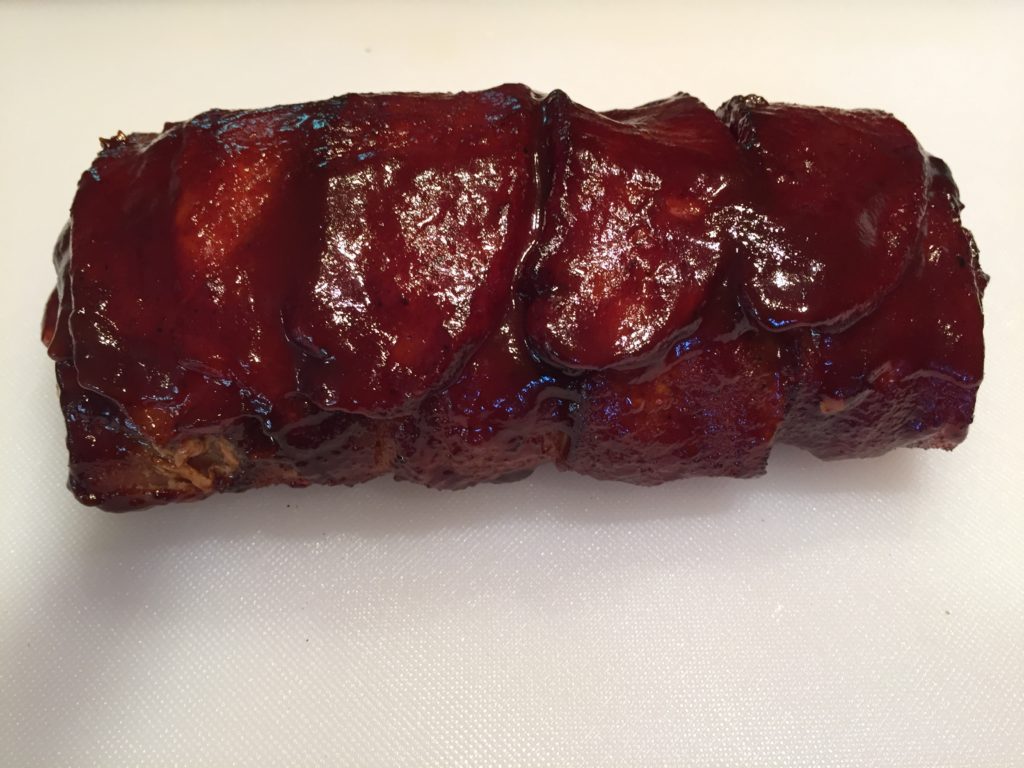 Today is International Bacon Day so I figured I needed to go all out and make something awesome. I've always been a fan of the Fatty and have made some variations. Today I decided to make bacon wrapped fatty sliders with some extra goodness inside.
To start, combine your ground beef & sausage together and divide up into 4 equal amounts. Place each portion into a 1 quart Ziploc bag and proceed to flatten out the meat inside the bag.
Once flattened, cut three sides of the bag and fold back the cut piece. The Ziploc can help you roll it without things falling apart. Put a sprinkling of Memphis Dust seasoning onto the meat then add your filling to the middle. For the filling, in two them I used:
Ham
Grilled Onions
Cheddar Cheese
BBQ Sauce
In the other two, I used pastrami instead of ham.
Lay out 5 piece of bacon so that they are overlapping and then place your meat log onto 1 end of the bacon. Roll that all up and apply a coat of Memphis Dust to the outside. Place them on a Bradley rack to make transporting easier and to help them not unroll when transporting.
For this, I used my Masterbuilt Electric Smoker
setup along with my A-Maze-N AMNPS
. I partially filled up the outside rows of the A-Maze-N 2-3 hours of smoke.
I smoked them at 225 for about 3 hours. You want the beef / sausage mixture to get to 160 before taking it off.
After about 2.5 hours, brush on some bbq sauce so that it can caramelize as well as absorb some the smoke.
Once finished, slice them up and put them on some Hawaiian rolls along with some dill coleslaw.
Ingredients
20 Pieces Bacon
1/2 lb Lean Ground Beef (I used 90/10)
1 lb Country Sausage
1 Onion
Shredded Cheddar Cheese
1/4 lb Sliced Ham
1/4 lb Sliced Pastrami
BBQ Sauce
Hawaiian Rolls